Server monitoring does not do all the job
You all know the problem. Yes, there is server monitoring, and it reports that all is fine, but a customer website is having problems and your customer notices before you do.
There are many things that can go wrong, while your server monitoring is telling you that all is fine. There can be many reasons:
The customer misconfigured something
An automatic WordPress plugin update broke the website
The customer forgot to update its SSL certificate so it expired
The customer has the domain registered elsewhere and forgot to renew it in time
Maybe the customer hosts DNS elsewhere and he only added a www record but no record for the main domain
And so on and so on…
This is where the Website Monitoring addon for WHMCS comes in!
Developed with web hosters in mind
We were unhappy with our monitoring situation and wanted to provide better service quality to our customers. So we made the module ourselves!
Our module will automatically scan all active subscriptions and their freely configurable domain aliases and subdomains from your WHMCS system, and alert you if any of these problems arise:
Bad HTTP response (4xx or 5xx)
Domain works but www does not, or the other way round
IP not resolvable
IP does not resolve to the designated server IP
SSL certificate invalid
This way you can proactively check what is going on and contact the customer if necessary.
Your customers will thank you for the good service you provide!
Plenty of features
Integrates nicely into the WHMCS design
Widget for the WHMCS Admin Area front page showing you all subscriptions currently having problems.
Ability to enable/disable monitoring on a per-product, per-server, per-client and per-subscription basis
View monitored subscriptions and their statuses, and see the details of each subscription along with its monitoring change history.
Allow your customers to see the status of their websites directly from the client area (optional)
Per-domain configuration on which checks to enable/disable
Also monitor web hostings that are not configured in WHMCS
Granular configuration and logging capabilities allow you to use the module just how you want it.
Notify admins and/or customers via e-mail about problems with their domains
Integrates with the WHMCS Notification System
Parallel processing with real-time monitoring in WHMCS
View logs directly from the Admin Area
Actively maintained
This product is actively maintained and we use it ourselves.
We are here to listen, so if you have any requests or problems, we will be happy to assist you and further improve the product.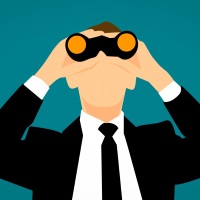 Increase customer satisfaction

WHMCS Notification System Support

Compatible with WHMCS 7.0 – 8.x
Allows for up to 100 web hosting checks
CHF and USD currencies also available
* Includes 1 year free support and updates – each following year will cost 15€ (optional)

Allows for up to 500 web hosting checks
CHF and USD currencies also available
* Includes 1 year free support and updates – each following year will cost 25€ (optional)

Allows for unlimited web hosting checks
CHF and USD currencies also available
* Includes 1 year free support and updates – each following year will cost 35€ (optional)